Grecja kusi bogactwem smaków i zapachów. Na talerzach znajdziemy tu potrawy, które urzekają prostotą wykonania, a zarazem intensywnością doznań podczas ich spożywania. W Twoje ręce oddajemy serię kilkunastu przepisów z różnych części Grecji na dania przyrządzone przez naszych greckich przyjaciół.  Za wszystkimi potrawami kryją się prawdziwe historie naszych bohaterów. Ich opowieści zainspirowały nas do odtworzenia tych samych smaków na naszych talerzach. W ich przygotowanie i sfotografowanie włożyliśmy całe serce. A efekt? Oceń sam!
Zapraszamy do odkrywania smaków prawdziwej Grecji z Grecosem!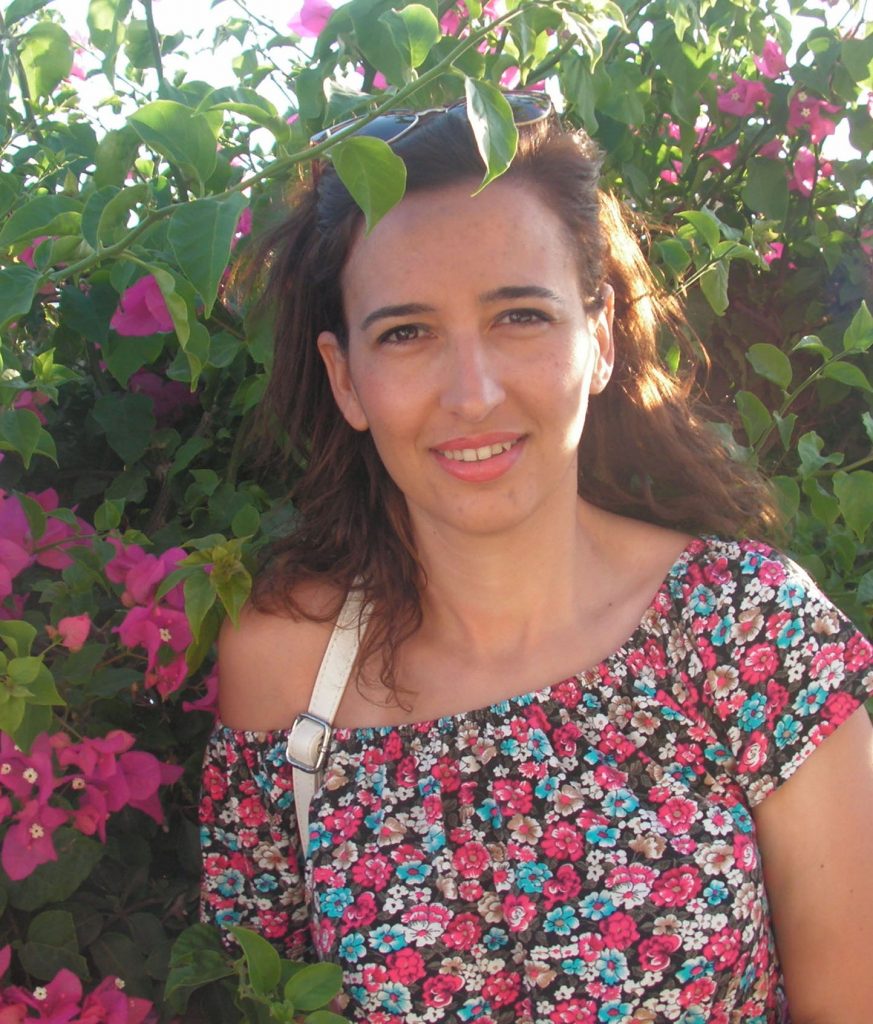 Stafania Paspali
księgowa z Chalkidiki
Miłość po latach
Ja i fasolki to związek pełen miłości i nienawiści. Nie znosiłam ich, kiedy byłam mała. Moja mama dokładała wszelkich starań, abym przekonała się do tego warzywa i za każdym razem, kiedy coś gotowała, ukrywała w tym fasolki. Ostatecznie je pokochałam. To danie przypomina mi moją mamę.
1 kg zielonej fasolki
2 ziemniaki
2 cukinie
1 filiżanka oliwy z oliwek
1 duża cebula, drobno pokrojona
3 ząbki czosnku
1 kg startych pomidorów
½  pęczka posiekanej pietruszki
½ pęczka posiekanego koperku
sól i pieprz
Czyścimy fasolkę obcinając końcówki, dobrze myjemy i suszymy. Ziemniaki kroimy w duże kawałki, a cukinie w grube plastry. Rozgrzewamy pół filiżanki oliwy w dużym płaskim garnku. Wrzucamy pokrojoną cebulę i dusimy na niewielkim ogniu. Dodajemy czosnek, ziemniaki, cukinie i fasolki. Całość mieszamy. Następnie dodajemy pomidory i pozostałą oliwę z oliwek, przykrywamy pokrywką i gotujemy na wolnym ogniu przez 45-50 minut. Co jakiś czas sprawdzamy ilość soków z warzyw i często mieszamy, żeby fasolki się nie przypaliły. Doprawiamy solą, pieprzem i pozostałymi ziołami. Fasolki muszą pozostać w sosie z oliwy.