Historie olimpijskich bogów zna każdy dorosły i każde dziecko, a grecka mitologia fascynuje niezmiennie od tysięcy lat. Historycy, lingwiści i kulturoznawcy wskazują na mnogość źródeł i inspiracji, które mogły doprowadzić do ich powstania. Faktem jednak jest, że stały się zbiorem kultowym. Świat mitów przepełniony jest niezwykłymi postaciami. Bogowie, bóstwa, herosi, tytani, potwory, demony i nimfy funkcjonują obok ludzi. Na siedzibę swoich bogów Grecy wybrali tajemniczy Olimp.
To najwyższy masyw górski w Grecji, który imponuje i zachwyca. Jego najwyższym szczytem jest Mitikas, który dumnie króluje nad wybrzeżem z wysokości 2 918 m n.p.m.
Wszystkim, którzy planują po Riwierze Olimpu podróżować samochodem polecić należy autostradę prowadzącą z Aten do Salonik. Droga biegnie tu wzdłuż wybrzeża i przecina zaledwie 20-kilometrowe pasmo równiny, dzielącej masyw Olimpu od Morza Egejskiego. Co ciekawe, szczyt Olimpu został zdobyty przez trzech śmiałków (Daniel Baud Bovy, Frédéric Boissonas i Christos Kakalos) dopiero w 1913 roku! Choć oczywiście ktoś dotarł do niego wcześniej. Kto?
Starożytni wierzyli, że Olimp jest domeną bogów. To właśnie tutaj rozgrywały się ich tragedie i potyczki, które decydowały o losach całego świata. Olimp był więc świadkiem upadku tytanów i walki z gigantami, to tutaj silną ręką władał Zeus i stąd też uciekał do swoich licznych kochanek, przybierając najróżniejsze postaci.
Pozostali bogowie olimpijscy, którzy przebywali na jego dworze wspólnie ucztowali, urządzali różnego rodzaju rozrywki, ale też, jeśli nie przede wszystkim, opiekowali się ludźmi. To oni nauczyli Greków medycyny, łowów, pokoju i wojny, ale też muzyki, poezji i tańca. Za pośrednictwem wyroczni pokazywali przyszłość i ostrzegali przed niebezpieczeństwem, a także pomagali w podejmowaniu słusznych decyzji.
Grecy uważali, że wstęp na górę jest zabroniony, bo każdy, kto odważy się spróbować wejść na szczyt – niechybnie z niego spadnie. Dlatego też ofiary przeznaczone dla bogów składali na sąsiednich, niższych szczytach, wierząc, że w ten sposób bez ryzykowania życiem trafią do ich bogów.
Lęk, który towarzyszył Starożytnym, w XX wieku zastąpiła ciekawość i chęć dotarcia na szczyt dotychczas niedostępnej góry bogów. Po słynnej wyprawie z 1913 roku, podczas której po raz pierwszy zdobyto Mitikas, przyszedł więc czas na kolejne.
Choć Olimpu nie zalicza się do Korony Ziemi, to góra fascynuje miłośników wspinaczki od dawna. I to nie tylko przez wzgląd na mitologię, ale też historię nowożytnej Grecji. To właśnie w masywie Olimpu ukrywali się partyzanci macedońscy w trakcie greckich powstań narodowych, okupacji włosko-niemieckiej i greckiej wojnie domowej.
Tajemnicza aura i bogata historia sprawiają, że wielu decyduje się na zdobycie nie tylko najwyższego szczytu, ale i sąsiednich. Dotarcie do najważniejszych szczytów Masywu Olimpu to wyprawa, na którą potrzeba ok. 3 dni, przy czym należy pamiętać, że choć o zdobycie  niższych szczytów, jak Skala i Skolio, nie wymaga specjalnego doświadczenia alpinistycznego, to zdobycie najwyższego Mitikasa i niebezpiecznego Stefani – wymaga już odpowiedniego przygotowania. Tym, którzy nie przepadają za tego rodzaju ryzykiem, a chcą poznać smak górskiej przygody, polecić można natomiast wizytę w Litochoro, w którym alpiniści rozpoczynają swoją wędrówkę na szczyt. Choć ma swoją krwawą historię, obecnie to urocze, niewielkie górskie miasteczko, z którego roztacza się fantastyczny widok. W Litochoro nie ma większych atrakcji, działają tu jednak hotele i restauracje, w których można się zatrzymać na filiżankę pysznej greckiej kawy i przekąsić coś przed spacerem lub przejażdżką powrotną. Tutaj też mieści się siedziba zarządu Parku Narodowego Góry Olimp.
Zdobycie Olimpu przez człowieka sprawiło, że góra została w końcu poznana i na swój sposób "odczarowana". W 1938 roku założono tu Park Narodowy Góry Olimp. To wyjątkowy rejon kraju ze względu na niezwykłe bogactwo występującej tu fauny i flory. Park zamieszkują liczne gatunki zwierząt, w tym wyjątkowo ciekawe gatunki ptaków, a formacje skalne pokrywa ponad 17 tysięcy gatunków roślin! W zasięgu Parku mieszczą się też doskonale znane miłośnikom historii miejscowości, takie jak Olimpia, Wergina czy Dion. Przemarsz akweduktem, który zaopatruje Litochoro w wodę pitną, wąwóz Enipea, wodospad Wanny Afrodyty – to tylko niektóre z atrakcji, które można tu odnaleźć. Zachwyt każdego wzbudzą jednak przede wszystkim fantastyczne krajobrazy i widok siedziby bogów.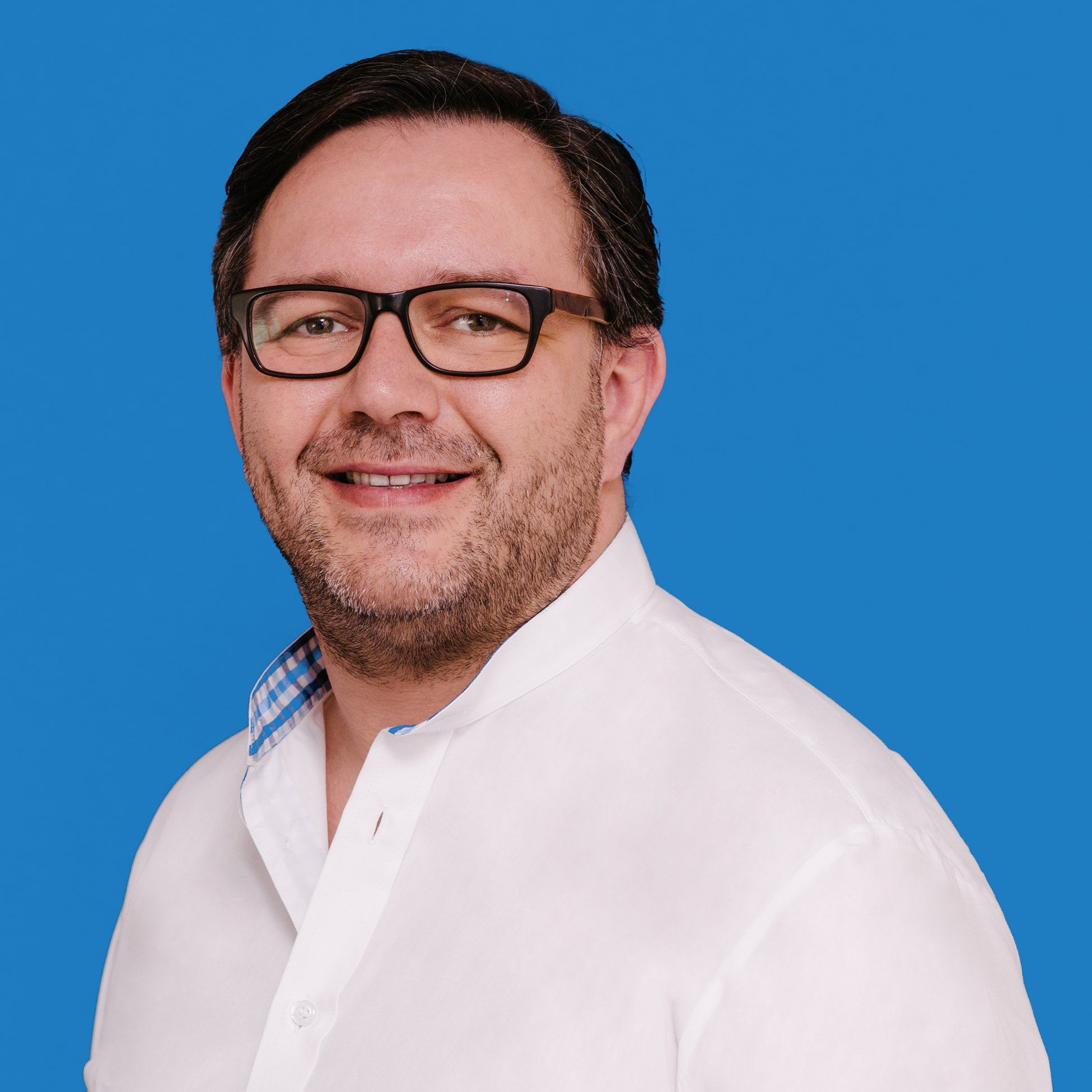 Marcin Pietrzyk
autor książki i wycieczki objazdowej GRECJA PO MOJEMU
"Nie mogłem ogarnąć, że leżąc na plaży można mieć wysokie góry w zasięgu ręki, a z pewnością w zasięgu wzroku. Od dziecka byłem przekonany, że morze od gór dzieli cała noc nudnej jazdy zatłoczonym pociągiem. Wpadłem w zachwyt! To wyjątkowe połączenie to jeden z powodów mojej wielkiej fascynacji Grecją!"
Riwiera Olimpu to najlepsze rozwiązanie dylematu, gdzie spędzić wakacje i złoty kompromis pomiędzy miłośnikami morza i gór. I jedno i drugie jest w zasięgu wzroku! Skoro sami bogowie wybrali ją na swoją siedzibę – może warto zaufać ich instynktom i także spędzić tu kilka ciepłych, wakacyjnych tygodni, korzystając z dostatku atrakcji, jakie proponuje?